Category: General Health

Kytril
Kytril (Granisetron) is an anti-emetic agent, used to prevent nausea and vomiting, caused by cancer chemotherapy and radiation.
Brand vs Generic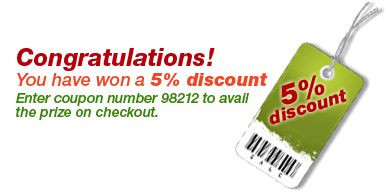 Learn More
Drug Uses

This medicine is an anti-emetic agent, used to prevent nausea and vomiting, caused by cancer chemotherapy and radiation. It works by blocking one of the body's chemicals, called serotonin, that can cause vomiting. It may also be used to treat other conditions as determined by your doctor.

How to use

Follow the directions for using this medicine, provided by your doctor. Unless otherwise directed by your doctor, take the first dose of this medicine up to 1 hour before a dose of your cancer treatment and another dose of this medicine 12 hours later only on days, chemotherapy is given.

Drug Class and Mechanism

Kytril is a selective blocking agent of the serotonin 5-HT3 receptor. In plain speak serotonin is released by the small intestine when given chemotherapy (and possibly in reaction to other events). This triggers the vomiting reflex. If this mechanism can be blocked with drugs such as kytril, vomiting can be reduced or eliminated.

Missed Dose

If you miss a dose of this medicine, contact your doctor or pharmacist immediately to establish a new dosing schedule. Do not take 2 doses of this medicine at once to catch up.

Storage

Store this medicine at room temperature between 59 and 86 degrees F (15-30 degrees C) in a tightly-closed container away from heat and light. Do not store in bathroom.
Warnings/Precautions

Use this medicine only on the days that you take your cancer treatment, unless otherwise directed by your doctor. If you continue to experience moderate to severe nausea or vomiting while using this medicine, check with your doctor. This medicine may cause dizziness or drowsiness. Do not drive, operate machinery, or do anything else that could be dangerous until you know how you react to this medicine. Using this medicine alone, with other medicines, or with alcohol may lessen your ability to drive or to perform other potentially dangerous tasks. Limit alcoholic beverages while using this medicine. For women: if you plan on becoming pregnant, discuss with your doctor the benefits and risks of using this medicine during pregnancy. It is unknown if this medicine is excreted in breast milk. If you are or will be breast-feeding while you are using this medicine, check with your doctor or pharmacist to discuss the risks to your baby.
Possible Side Effects

Side effects, that may go away during treatment, include diarrhea, constipation, stomach pain, weakness, headache, fever, dizziness, drowsiness, trouble sleeping, and anxiety. If they continue or are bothersome, check with your doctor. Check with your doctor as soon as possible if you experience fast, irregular heartbeat; fainting; chest pain; unusual muscle movements or stiffness. An allergic reaction to this medicine is unlikely, but seek immediate medical attention if it occurs. Symptoms of an allergic reaction include rash, itching, swelling, severe dizziness, or trouble breathing. If you notice other effects, not listed above, contact your doctor, nurse, or pharmacist.

More Information

Do not share this medicine with others for whom it was not prescribed. Do not use this medicine for other health conditions. Keep this medicine out of the reach of children and pets.